Branded ink from popular printer manufacturers is crazily expensive. Per millilitre, it's more expensive than some of the most luxurious liquids, 32-year old Scotch whisky and champagne included.
However, despite the extortionate cost of original branded ink, more than half of the people we surveyed* still use it over third-party alternatives, and some have never strayed from original ink at all.
When third-party ink cartridges can cost less than five times as much as branded ones, this begs the question: why are customers so loyal to the big brands? Our survey suggests there are a few things putting people off – but we've found that three of the most common concerns are actually very rare occurrences.
Read on to find out more about these concerns, plus the other luxurious liquids that cost less than printer ink.
---
Find out which ink brands are rated most highly by those that use them, in our guide to the best cheap printer ink.
---
Third-party printer ink vs branded printer ink
Every year we survey thousands of people to find out which ink cartridges they use and which they like best, taking into account print quality, ease of use and value for money.
This year, several third-party ink brands top our tables, thanks to easy-to-use cartridges, great print quality and fantastic value for money. Although original branded inks score highly for print quality, their low value-for-money ratings suggest their high cost is letting them down.
And we can confirm that many third-party inks really do give good-quality prints. We sent the seven top-scorers from the survey to our labs to test their print quality, as well as checking for any ease-of-use issues or damaging leaks.
We found that the best third-party inks were very close in print quality to what we saw when we ran the same tests using a printer's original branded ink.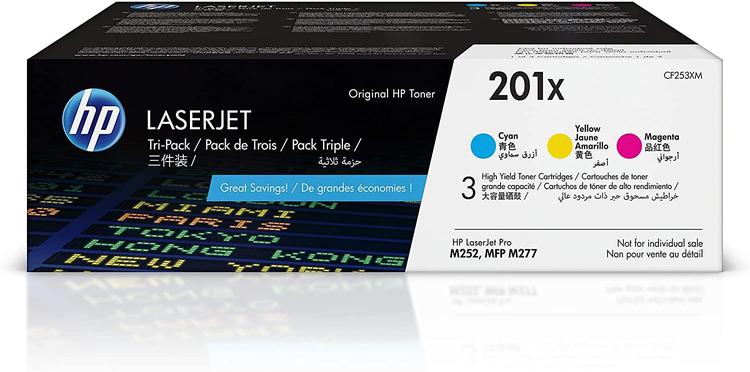 Our survey, plus our lab testing, show that these three common worries are rarely a cause for concern:
Worry 1: Third-party ink won't work in my printer
There's no point buying a cartridge that doesn't work once you get it home. But you don't usually have to worry about this with third-party inks. Although 43% of people had this concern, only 11% had the issue in reality.
We didn't have any issues when we lab-tested the third-party brands, either.
Even if you do purchase third-party cartridges that don't work, some of our top brands offer guarantees, which means you can send them straight back, often for a full refund or replacement.
If you'd like to try third-party inks but aren't sure where to buy, read our guide on the best places to buy cheap ink online.
If you have a HP printer, you might not be able to use third-party cartridges, and this is down to HP. Its printers use something called 'dynamic security', which recognises cartridges that aren't HP branded and stops them from working.
This can happen after an update, so you could suddenly find that your favourite third-party cartridges no longer work for you, even if they have in the past. Some third-party brands offer a guarantee which covers firmware updates.
Worry 2: Third-party inks are more likely to leak
If an ink cartridge leaks, at best you'll get messy hands, and at worst you'll have a printer which doesn't work anymore.
So, it's understandable that 30% of people we surveyed said they were worried third-party inks would leak and their printer would no longer work.
However, we ran the seven top-scoring third-party cartridges through our tests, and none of them damaged the printer. Plus, of those in our survey who use third-party ink regularly, only 4% experienced any leaking.
If you do experience any issues, read our troubleshooting tips here.
Worry 3: Print quality is poorer with third-party ink
When you look at the price difference between third-party and branded cartridges, it's hard to imagine something just a fraction of the price would be just as good as ink which costs a staggering £2 for a single millilitre (that's more than vintage Dom Perignon, if you're wondering what else you can buy for the money).
However, only 3% of people who use third-party ink felt that the quality of printing dropped more quickly than expected, and our lab tests found that the best ink cartridges were very close in quality to original ink.
Our top-scorers all managed four out of five stars for print quality in our survey; respondents thought some of the best were even on a par with HP and Epson inks.
---
If you want high-quality prints, the printer you choose matters as much as the ink. Our expert reviews reveal the best printers for quality, speed and ease of printing.
---
Printer ink pricier than Chanel No 5
Printer ink for the Epson Expression Premium XP-900 rolls in at £2.04 per ml. We've rounded up 10 cheaper luxury liquids that might surprise you.
---
* In April 2020,we surveyed 8,788 Which? members, asking which ink cartridges they use and their experience with them.