Per millilitre, branded printer ink is among the most expensive liquids you'll ever buy, and yet many printers guzzle it up at astonishing rates.
Selling ink is practically a licence to print money. So it's no great surprise that printer firms do everything they can to convince you to buy their own ink – with some brands going so far as to totally block you from using third-party inks.
If you're sick of paying top dollar for printing, read on for advice on how to cut your costs and get the most out of your ink.
---
We reveal which third-party cartridges you should be buying – see the best ink cartridges and where to buy them.
---
Printer ink rip-offs
A multipack of colour ink for the Epson WorkForce WF-7210DTW printer costs £75.49 from Epson. To put that into context, at this price, a refreshing pint of printer ink at your local pub would set you back a cool £1,375. Add a medium wine glass (£424), a shot (£84) and a soft drink for the designated driver (£687) and you're looking at £2,570.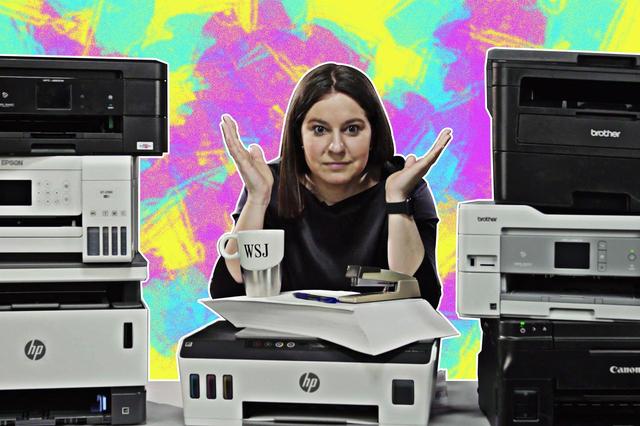 That's an expensive round.
Third-party ink myths
You might assume that third-party inks simply aren't as good – and you wouldn't be alone.
In our most recent survey* of more than 8,000 inkjet printer owners, more than half (56%) said they most often use original ink cartridges.
These are the top three most common reasons printer users avoid third-party ink:
The reality is that many printers work perfectly well with third-party inks. In fact, in our customer satisfaction survey, the top 16 spots out of 26 brands are taken by third-party inks – leaving original ink brands in the dust.
Cut your printer ink costs
Switching to third-party ink is the most effective way to slash your printing budget without investing in a pricey new printer. If you were to replace all your ink cartridges three times a year, switching to third-party inks could save you up to £289.44 annually**.
If your current printer is on its last legs, though, you might consider switching away from inkjets altogether. Our lab experts recently calculated the average cost of 10 pages of black text across the three most popular printer types:
Based on these figures, ink tank models, which have refillable ink reservoirs built into the printer, are roughly 15 times cheaper to run than inkjets.
The catch is that you can expect to pay around £200 up front, while inkjet printers sell for as little as £40. So depending on how much printing you do, it could take a couple of years to recoup your investment.
If you'd rather see instant savings, you're better off checking our best cheap ink cartridges.
Really do need a new printer? Keep your costs down by choosing one of our best cheap printers to buy and run.