Yes, the truth is out there. But they don't want you to know about it.
Who's "they"? It could be Google or product manufacturers, your boss or your wireless carrier, Hollywood or Uncle Sam.
What don't they want you to know? That your cell phone, your Webcam, and your employer may be spying on you. That you're probably paying too much for printer ink, and that your wicked-cool subsidized handset will cost you way more over time than an unsubsidized one. That your PC may be coated with toxic flame retardants. And that's just for starters.
Don't despair. For every dirty little secret revealed herein, we describe a fix or a way to work around it (if any exists). You don't have to be a victim, if you know what to do.
Just remember: You've been warned.
The RIAA and the MPAA may have a new ally. The next people who bust you for illegally swapping music and movies could be the folks you pay for Internet access.
The recording and film industries are seeking to manipulate upcoming net neutrality legislation to allow ISPs to scan the bits passing through their networks and to block any that may violate copyrights–similar to Comcast's notorious attempts to throttle BitTorrent connections in 2007. The Federal Communications Commission's recommended rule changes already contain an exception for "reasonable network management," which could include sniffing for copyrighted content, says Jennifer Granick, civil liberties director for the Electronic Frontier Foundation.
Meanwhile, according to leaked reports, the international Anti-Counterfeiting Trade Agreement (ACTA) now being negotiated in private sessions contains provisions requiring ISPs to police their own networks for copyright scofflaws. Critics of the proposed treaty fear that copyright holders will insert a "three-strikes" policy, under which users could have their Internet access revoked if they're caught exchanging copyrighted content more than twice.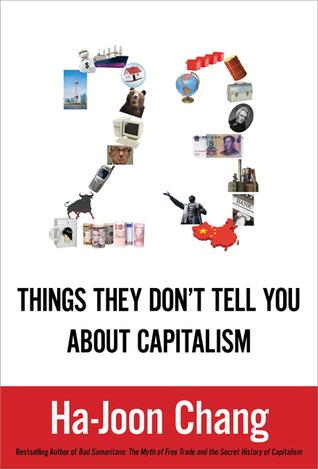 "It's dangerous giving so much power to copyright claims," says Wendy Seltzer, project leader for the Chilling Effects Clearinghouse and a Fellow at Harvard's Berkman Center for Internet & Society. "Imagine someone telling you, 'If you violate our copyrights, we can terminate your Net connection, not just your blog.'"
With such a powerful new partner playing the role of both investigator and enforcer, might copyright holders be emboldened to pursue more consumers suspected of violating copyrights? And what protections will consumers have against false claims of infringement?
The Fix: Contact your congressional representatives and tell them that you oppose net neutrality loopholes for content filtering. Support organizations such as Chilling Effects, the EFF, and Public Knowledge, which fight laws that turn ISPs into Hollywood's hired guns.
The Federal Communications Commission and the Federal Aviation Administration have each recommended that airlines not allow passengers to use cell phones during commercial flights. The FAA fears that the RF signal emitted by devices using the 800MHz spectrum band might interfere with the navigation systems of the plane, specifically GPS instrumentation. Yet there is no documented case of an air accident or serious malfunction caused by a cell phone's interfering with a plane's navigation system.
The FCC's concern is that wireless networks on the ground might be disrupted by the cell phones flying overhead. As a plane flies over a wireless cell tower on the ground, the FCC believes, the cell site will detect all the cell phones operating inside the plane and go to work registering those devices to operate on the network. But by the time the tower registers and connects all those mobile phones passing overhead, the plane will have passed into the range of the next cell tower on its route. This uses up system resources and could hurt network performance for connected phones on the ground.
But some experts believe that this worry is outdated. "Color me highly skeptical that this is a real problem with modern systems," says Ken Biba, CTO of Novarum, a wireless consulting and engineering group. "Modern digital phones actually use lower power, and, further, the cell towers have very directional antennas designed for covering the surface of the earth [not the air above]."
The Fix: There isn't much you can do. Actually, the FCC and the FAA are doing us a big favor here. They're delivering us from having to fly with people jabbering away on their cell phones from takeoff to landing.
These days, most major Web browsers offer "private" or "incognito" browsing (known colloquially as "porn mode"). But all the feature really does is tell your browser not to record the sites you've looked at, the search terms you've used, or the cookies deposited during that session.
If the sites you visit record your IP address (and many do), that information is available to any interested party that has the legal right to request it–a group that can include divorce attorneys and law enforcement. Recording visitors' IP addresses is a trivial task–you can add to any blog a free widget that accomplishes the same thing–so you should assume that the sites you visit do so.
Of course, your Internet service provider assigned you the IP address in the first place, so it can track you anywhere you go online, if it so chooses. In fact, the FBI wants ISPs to store your surfing histories for at least two years. So far, major ISPs have resisted this push, in part because the storage and record-keeping requirements would be enormous. What information ISPs retain, how long they keep it, and how public they are about it vary from provider to provider–most won't talk about it. (One exception is Cox Communications, which says that it retains IP address logs for six months.) So while your spouse may not know what you've been up to online, the feds might.
The Fix: If you really want to browse off the record, use a proxy service, like Anonymizer or Tor, that obscures your IP address as you surf.