Security cameras have gotten cheaper, smaller, and easier to hide. And you might never spot them unless you know exactly what to look for.
Some security cameras look like cameras, of course. But they're also built into alarm clocks, and even smartphone chargers. This may look like just another smoke detector. But there's a small camera that records video on a micro-SD card. And the owner can peek in using an app on their phone.
Here's how to see cameras that can be watching you.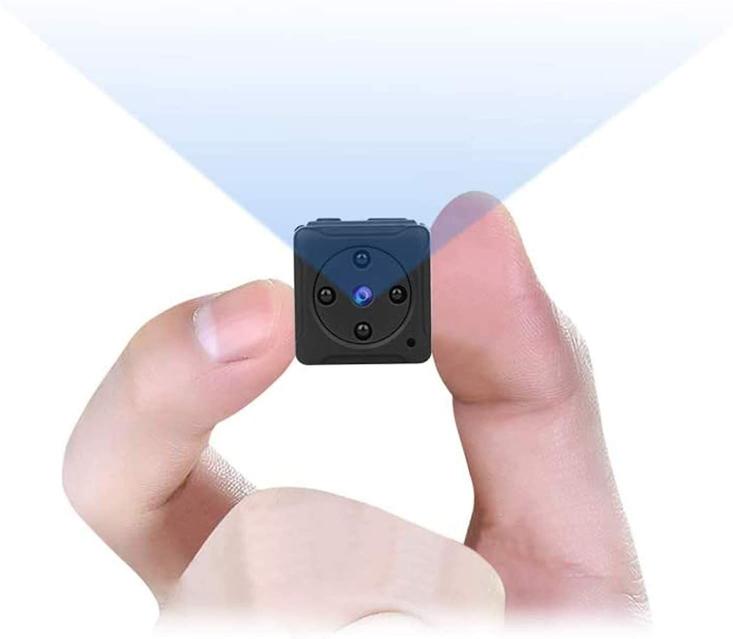 Check the outlets. Most hidden cameras, the cheaper ones, need power. Follow the wires to see what's plugged in. If there's a smoke detector in an unusual place, like above a bed, inspect it.
Turn off the lights and look around. Infrared cameras will give off a red light. Use a flashlight, or the torch on your smartphone and slowly look around bedrooms and bathrooms. Hidden cameras will have a lens and you may be able to see a glare from the light.
Check baskets and toys and other items on a shelf or floor in bedrooms and bathrooms.
There are several apps that can show you everything that's connected to the WiFi router. Though, even after paying for a subscription, I haven't had much luck with them identifying cameras specifically.
When you first arrive, turn off their WiFi router for a few minutes. If the owner calls or drops by to see if everything is okay, it might be because their cameras are no longer connected to the internet and they can't stream the video. And If you do find a hidden camera, report it to the police.