When your modem or router screech to a halt, it can lead to webpages that won't load, streaming videos that keep buffering, and blood pressure to shoot through the roof.
The common solution in these scenarios is to restart the router or modem to get back on track. And, in many cases, it's common to rip the plugs out of the back and hope that when it's plugged back in, things will work like they're supposed to. Tap or click here for better Wi-Fi.
Ripping cords out of the back of the modem or router isn't the right way to go about it. There are better ways to reboot your devices properly. We'll teach you the pros' techniques when dealing with slow router frustrations.
When to restart your router and/or modem
You may think it's wise to restart your router or modem every time you have a lag in connectivity, and you're right. A router reboot is one of the first things to try if the internet has stopped working or you're having connectivity issues. A simple reboot will often resolve connectivity issues quickly and get you back to your normal browsing or load times in a matter of minutes.
You may also like: 3 browser extensions to boost online security
Tech news that matters to you, daily
Privacy, security, the latest trends and the info you need to live your best digital life.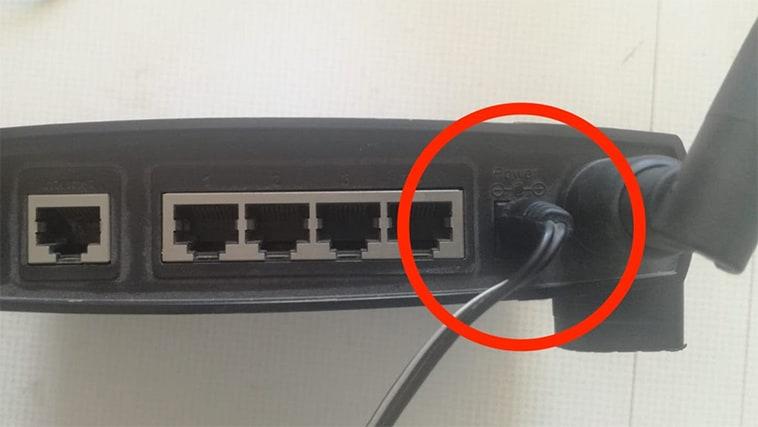 But while you're likely aware that rebooting will help solve slow internet signals, what you may not be aware of is that resetting your router will also help to deter or interrupt any malicious attacks aimed at your network, so rebooting can actually be an additional security measure, too.
And, as an added bonus, rebooting will kick any unwanted or unrecognized devices from your network, so it's wise to do this from time to time — even if you aren't having load or connectivity issues with your internet or Wi-Fi signal.
But how do you reboot like a pro? Let's take a look at how to reboot your modem and/or router in two different scenarios.
You may also like: How to add a second monitor to your system
(Note: these are general instructions; the proper process for rebooting your modem and router could vary, but in general, the instructions below will work for most. Your models' instructions should be found in its manual. Tap or click here for thousands of free manuals online.)
Scenario #1: Rebooting a separate modem and router
Rebooting a separate modem and router is a little different than rebooting a combined router/modem device.
Here's how to reboot a separate modem/router:
Scenario #2: Rebooting a combined modem and router
If you're trying to reboot a combined router/modem device, the steps will differ slightly from the ones above. To manually reboot a combined modem and router, you should follow the steps below.
X
Tech news that matters to you, daily
Would you like the latest tech news delivered to you each morning?
No, thank you.
If you've taken these steps and are still having internet problems make sure to contact your provider ASAP to find out if the issue is on their end. The last thing you want to be doing is paying for high-speed internet and not getting what you pay for. Tap or click here for the best way to test internet speed.