While Microsoft's Xbox One packs an expansive suite of online features, things don't always go to plan. If you're encountering the "Double NAT detected" error on your console, the networking jargon can be daunting, but it's a relatively simple solution.
Here's a brief explainer on double NAT, as it relates to gaming, and how to fix it today.
Xbox Live is down on May 22, 2020 for Xbox One consoles, which may cause this error to be displayed. Check here for the latest updates.
Guide to Xbox One online: Networking, fixing lag, download speeds, and more
Understanding double NAT in gaming
In the average home network, your Xbox One console is connected to your router to access the internet. Your console is assigned a private Internet Protocol (IP) address when connected, which helps identify it on your local network. On the other hand, your home network has one public IP address which uniquely identifies it on the internet.
Known as Network Address Translation (NAT), this allows hundreds of devices to share one public IP address when connected to the internet. This technology plays a huge role in connectivity with multiplayer games, deciding how incoming traffic is handled. However, when multiple NAT devices are at play, it can cause issues for gamers.
When doubling up on devices performing NAT, Xbox One can display the "Double NAT detected" error in the console's network settings. This is often caused by multiple routers of gateways between your Xbox and the internet, preventing it from establishing a steady connection for gaming. To fix this error, it's key to remove one of these devices from the equation.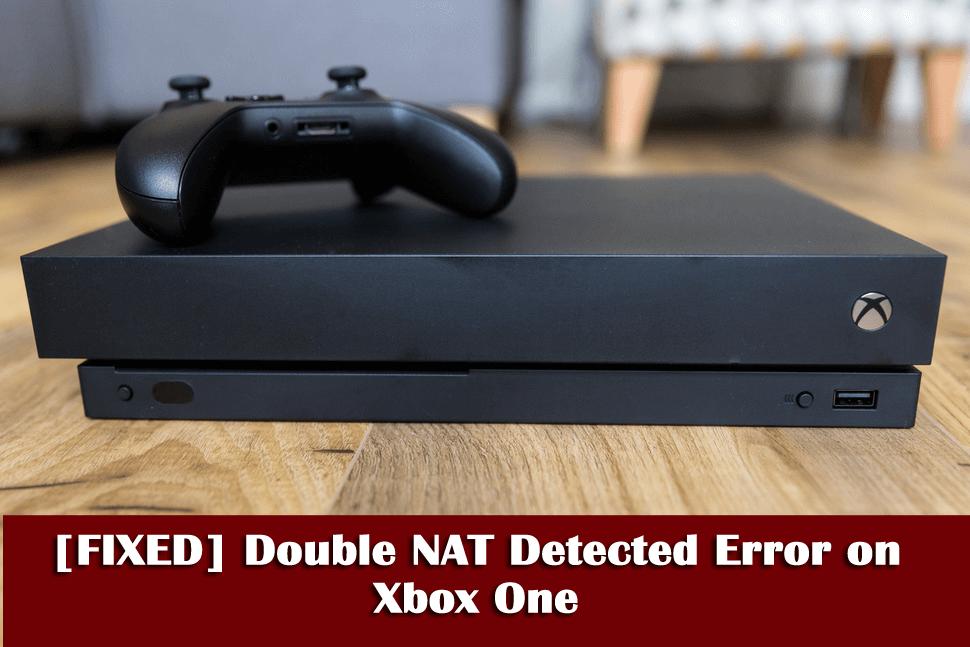 How to fix Xbox One double NAT
If your Xbox One is experiencing double NAT issues, you'll need to eliminate one NAT device on your network. This can be achieved by switching up hardware, or more commonly, streamlining your setup with small tweaks.
In most setups, the router your Xbox One is connected to is likely connected to another router or gateway. Often supplied by internet service providers, these often pack NAT and routing capabilities, on top of your main router. If this sounds familiar, it's the likely cause of double NAT.
To avoid rewiring the whole network, we recommend configuring the router or gateway closest to the internet into "Bridge Mode." When enabled, this disables its NAT and routing functions, essentially acting as a simple passthrough modem.
After making any changes to your network, restart your Xbox One and check network diagnostics again.
Alternatively, if your gateway doesn't support Bridge Mode, double NAT can still be avoided on your router. Using this method, you'll be configuring the router used by your Xbox One as an access point. This once again disables its NAT and routing functions, eliminating one of two NAT devices.
After making any changes to your network, restart your Xbox One and check network diagnostics again.
At times, double NAT may be out of control. If these steps didn't solve your issue, check with your internet service provider or network administrator for more information.
Guide to using Xbox One online: Networking, fixing lag, download speeds, and more
Xbox
Main
Big changes
Playground Games has revealed details for the upcoming Series 6 update in Forza Horizon 5 and the new Festival Playlist, which will feature dozens of new features and improvements for the always-improving open-world racing game.
hackerman.jpg
The cybercriminal group that's made a name for itself as one of the biggest tormentors of Big Tech in 2022 is, apparently, run by teenagers (at least in part).
MORE CTRL
Have you ever wanted a sleek aluminum mechanical keyboard that is fully customizable with hot-swappable switches and more? Look no further than the Drop CTRL.
Next-gen boards
Xbox Series X and S continue Xbox's support of mouse and keyboard control, so we rounded up the best keyboards to use with your next-gen console.