If you want to set up your Wi-Fi or change your internet settings, you will need to get direct access to your router. But what if you've forgotten the router's password? No worries, all is not lost.
This article will tell you all about finding your router password, and some also generaltips and tricks for commonly used routers.
How to Find Your Router's Password
If you want your router's login password, devices connecting to it won't help you.Therefore, it won't matter if you're trying to access it from a PC or a phone. The process will be the same.
Common Router Brands & Default Password
If you're locked out of your router and there's no sticker with the default password, there's a chance that the internet can help you. Most routers come with a default password, depending on the manufacturer, and we've compiled a list of the most common for you to check out. If you don't find your router here, try googling your router's model or go to this website.
NetGear uses a few different login combinations for their routers. The full list is available here, but we will give you the gist:
You can go to the link, find your exact model of NetGear routers, and locate the default password used if none of our suggestions work.
If these don't work, you'll need to contact your service provider for information about yourrouter. They'll give you the correct login information or provide you with a new one. If you purchased the router separately, you can try calling themanufacturer.
You can find the full list of login combinations for Linksys routers here or use this summary:
If the list in the link didn't work, contact your ISP. They'll provide you with a logincombination or a new router. Alternatively, you can contact Linksys.
AT&T doesn't publicly list any default logins for its U-verse routers.
Otherwise, you'll need to get AT&T support to fix your issue for you. They'll eitherprovide you with the correct password or give you a new router.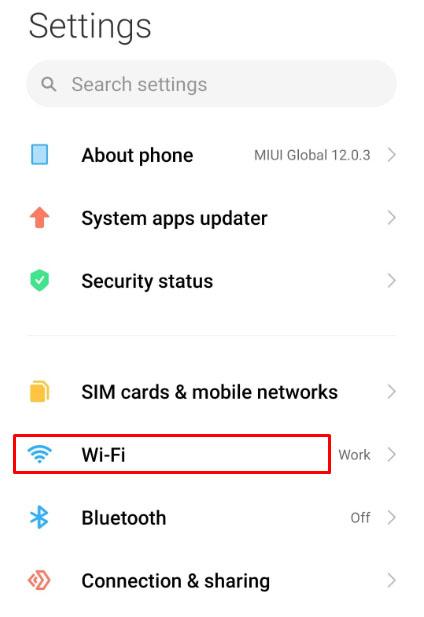 To log into your Xfinity router, follow these steps:
How to Find the Router IP & Password from an iPhone or iPad
To find your router's IP address on your iPhone, follow these steps:
If you do not know your router's login password, follow the steps mentioned at the start ofthe article.
How to Find the Router IP & Password from a Windows PC
To find the IP of your router from a Windows PC, follow these steps:
This method will only give you the IP address of the router. You can plug that address in abrowser to log into the router and change its settings. If you don't have the username/password combination, contact your ISP or look for the default one asmentioned before.
How to Find the Router IP & Password from a Mac
If you're using a Mac, follow these steps:
If you do not know your router's login information, you will need to contact your ISP.Getting your IP address can get you only so far.
How to Find the Router Password from an Android Device
The simple answer is that you can't. Android, by default, can't help you get your router'spassword information.
You can find your router's IP address by following these steps:
If you want to share a Wi-Fi password from your Android, you can go to Wi-Fi and then press onthe network you want to share. A QR code will pop up on your screen. Scanning that code with another device will give it the Wi-Fi password.
Routed to Success
If you've followed this guide, you have hopefully succeeded in obtaining your router'spassword. It can be a tricky task, and sometimes the only option is to replace the router entirely. It's helpful to keep track of your router's logininformation.
Did any of the default passwords work for you? Did you contact your ISP? Let us know in thecomment section below.
Leave a ReplyCancel reply
Your email address will not be published. Required fields are marked *
Please enable JavaScript to submit this form.
Disclaimer: Some pages on this site may include an affiliate link. This does not effect our editorial in any way.
You may also likeHow to Open & Extract RAR Files from Any Device
Lee Stanton March 24, 2022
How to Remove Someone From Best Friends on Snapchat
Dave Johnson March 24, 2022
How To Fix Google Photos Not Backing Up Properly
Lee Stanton March 24, 2022
Please enable JavaScript to submit this form.Please enable JavaScript to submit this form.