High ping and lag are one of the biggest problems players have to face in Valorant. Unlikeerror codes, network problems and lag spikes directly affect how you perform in the game and in the worst-case scenario, you are kicked out of the game completely. So if you are experiencing a network problem and high average ping, don't worry, as you will learn how todecreasehigh ping and lag in Valorant today!
The Complete Guide To Decrease High Ping And Lag Spikes In Valorant
The first simple high average ping fix that you can try is torestart your router and PC. Some people often forget that their routers and PCs are turned on for months at a time without disabling them once. This builds up a lot oftemporary filesbetween your PC and your internet connection, which slows it down and results in a network problem and high average ping in Valorant.
Torestart your PC, click the Windows button, right-click the Power option, and selectRestart. Torestart your router, you can unplug it from its power source,wait 5 minutes,and plug it back in.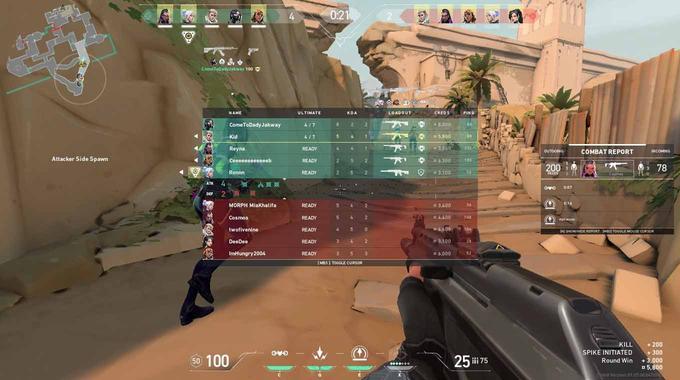 If you're still hit with network problems and high average ping, don't panic! There are still plenty of solutions left you can do to decrease ping in Valorant and start hitting kills withChamber!
DNS is how you access websites, likeEarlyGame! The DNS cache is memory stored of previous websites on your PC, which is then used for fast access to quickly reach websites. When the DNS cache memory starts to increase over time, lag spikes, and high ping in Valorant can occur. That's why you shouldclear and flush the DNS cache memory.
To do this, search forCommand Prompt in the Search Bar, right-click the first option, and run it as anAdministrator. Type in the following command "ipconfig /flushdns", and hit Enter. A message will pop up saying "Successfully flushed the DNS Resolver Cache".
This should've hopefully decreased your ping and made Valorant playable with theVandal, but if not, there is still one option of tweaking the DNS to help you decrease ping and fix that network problem.
The DNS server is how your PC approaches the internet and websites. Sometimes, if your PC uses a bad DNS server, it can cause high average ping, network issues, and lag spikes in Valorant and other games in general. That's why you should considerchanging the DNS serveron your PC. Next up, you'll learn how to do this step-by-step:
What are you waiting for,Brimstoneis expecting you with decreased ping in Valorant! Though if this hasn't fixed your lag spikes either, the last solution you can try is a VPN.
The high ping doesn't have to mean it's your PC's fault. Valorant runs on worldwide servers, meaning that the further your PC is away from the server, the higher the ping will be. That's why you should tryusing a goodVPN. My recommendation would be NordVPN or ExpressVPN, but that's up to you. Your goal is to connect that VPN closest to the region your Riot account is registered under, be it EU or NA.
If you know that you have a bad internet connection, you should consider changing your router, changing the network plan with your network provider, and moving your PC closer to the router. But these are some worst-case scenarios requiring intensive solutions, whereas the above solutions are simple fixes to decrease high ping and lag spikes in Valorant. Hopefully, they should've helped you out, so you can play Valorant freely again!