It's impossible to take internet service decisions too seriously when we're talking cord cutting. Without cable or satellite TV to rely on, cord-cutters are at the whim of their internet service provider (ISP) to ensure they have an enjoyable streaming experience. Sign on with an internet provider that has inconsistent service, or speeds not nearly adequate to handle your streaming activity, and your viewing fun is done, finished, kaput.
We took an up-close and personal look at AT&T internet service from the perspective of the cord-cutter. Now, we're ready to tell you all the good, bad, and maybe somewhat glitchy about AT&T's internet services.
Cutting the Cord With AT&T Internet
Internet technology has scored first place in the marathon of scientific progress. While dial-up and even DSL are happy to just cross the finish line, connection types like fiber, 5G home, and low-earth-orbit (LEO) satellite internet have limitless potential. We're down to the last mile, and it's exciting to see which one will come out on top.
With each hurdle internet technology leaps over, tech pioneers fueled by consumer demand erect new challenges in the form of online streaming, online gaming, online meeting, and soon who knows what else. We cord-cutters make up the latest and greatest wave of consumers requiring fast and consistent internet, and we're in it for the long haul.
One of today's fiercest competitors in the long haul game is AT&T Internet. Make no mistake; today's AT&T is not the same long-distance phone company of yesteryear. AT&T is one of the few providers that has stayed in lockstep with evolving technology, updating its infrastructure at the speed of light — quite literally. Today's AT&T internet is all about fiber-optic technology, offering download speeds of up to 5 Gbps and delivering seamless, consistent internet to its subscribers. AT&T Internet is more than capable of meeting the most intense cord-cutter's demands.
We know AT&T is bringing some serious game, but what does that mean in actuality? Let's discuss the biggest pros and cons of our AT&T Internet experience to find out.
Digging Into the Details: The Pros of AT&T Internet
In addition to fiber, AT&T also offers DSL and fixed-wireless internet in regions that don't yet have fiber infrastructure. For our review, we chose AT&T Fiber, specifically the gigabit internet plan AT&T Internet 1000, to get a good idea how fiber gig service would perform under demanding cord-cutting conditions.
| Connection type | Starting price | Download speeds (up to) | Upload speeds (up to) |
| --- | --- | --- | --- |
| AT&T Fiber | $55 per month | 5 Gbps | 5 Gbps |
| AT&T DSL | $55 per month | 100 Mbps | 10 Mbps |
| AT&T Fixed Wireless | $59.99 per month | 25 Mbps | 1 Mbps |
We tested the Internet 1000 plan in a cord-free, heavy-duty streaming, teleworking, multi-user single-family home. We found that while the advertised download speed for the Internet 1000 plan is 940 Mbps download and 880 Mbps upload, we experienced speeds closer to 625 Mbps download and 550 Mbps upload. Since we were on a 5 Ghz Wi-Fi connection almost three floors up for this test, we think these speeds are pretty spectacular. In fact, we didn't notice any buffering or other dips in performance anywhere in the house.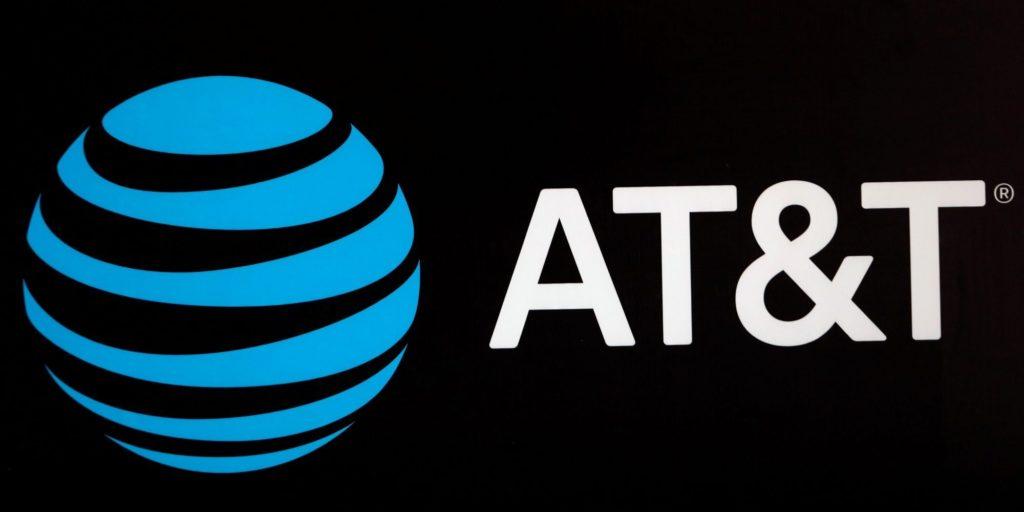 Because we chose AT&T Fiber, we never had to worry about data caps. We streamed as much as we wanted, whenever we wanted using different streaming platforms such as HBO Max (included free with our Internet 1000 plan), Netflix, and one of our favorites, Hulu + Live TV.
Over 10 years ago we would have had to monitor our data limit closely. That's just not an issue anymore with providers like AT&T. In fact, you'll get unlimited data with any AT&T fiber internet plan with 100 Mbps download speeds or faster.
We should note that data caps are a different story with the two other connection types. With fixed wireless, AT&T allows 350 GB data allowance. After that, they'll charge you up to $200 in data overage charges. Likewise, with DSL, AT&T will give you 1 TB of data each month for plans below the 100 Mbps mark. Otherwise, it's also limitless!
Contract-free plans apply to all connection types, whether you're purchasing fiber, DSL, or fixed wireless service. AT&T won't force you to sign a service agreement with them as a condition of service. We will say it was a really great feeling knowing we could cancel anytime without the fear of early termination fees (ETFs) if we weren't happy with AT&T's fiber gigabit service.
Digging Deeper: The Cons of AT&T Internet
While many internet providers are running away from unpopular fees, AT&T seems to be doing more of a light jog. Yes, they won't charge you an ETF when you purchase a contract-free plan, but there are other fees to consider like the router rental and the technician installation fee.
The good news is: Many of these fees are avoidable. Supply your own compatible router, and you won't have to pay a router lease fee for renting. If you have a self-install option, you can choose to do that to avoid professional installation charges. Avoid late fees by signing up for automatic billing. Here's a quick list of AT&T Internet fees you may encounter:
It's true that cord-cutters aren't too interested in traditional bundles. But new bundle offers incorporate services like streaming TV or mobile phone plans. With AT&T you can get both.
Unfortunately, when you bundle AT&T with DIRECTV STREAM, you won't get any kind of deal. When you bundle AT&T Internet with a mobile plan, you may fare better. Depending on the promotion at the moment, you could get monthly discounts, account credits, or gift cards when you bundle.
AT&T's DSL and fixed wireless plans are priced high compared to its fiber internet plans. All plans, regardless of connection type, start out at either $55 or $59.99 per month. But, whereas AT&T fiber's cheapest plan offers 300 Mbps download speeds, the DSL and fixed wireless plan speeds max out way below that. If you live in a service area where only DSL or fixed wireless is available, you'll get far less speed (and value) for your dollar.
The upside to all these drawbacks is that basic cord cutting where most streaming occurs on a single device only requires about 25 to 50 Mbps download speeds to be successful (depending on your preferred resolution). So, it could still be a good option.
The Equipment You Get From AT&T
Since we signed up for AT&T fiber internet, the only equipment we needed was an internet gateway. We chose to lease an AT&T gateway for $9.99 per month. The design is sleek and unobtrusive, and setup was a breeze.
AT&T also offers the option to purchase the Orbi™ Whole Home Mesh WiFi System to supply a consistent Wi-Fi signal to all corners of your home. The Orbi system delivers 1.2 Gbps high-performance Wi-Fi to a maximum coverage area of 3,000 square feet. If you're in a small residence with one or two users, Wi-Fi mesh systems may not be a necessity like they are for larger homes with streaming devices such as Smart TVs located in rooms throughout.
Our Experience With AT&T Internet Customer Service
AT&T has a stellar customer service record, which was consistent with our experience while setting up service and installation. Our conversation with the AT&T customer service rep was a welcome relief compared to interactions we've had with other service providers in the past. The installation technician who installed our fiber internet was efficient, professional, and courteous. They even had a second person show up just to help with setting up the AT&T Smart Home Manager app for us.
Phone-based technical support was one area we did not have a chance to explore because we never needed it. Once your internet is up and running, the AT&T Smart Home Manager app helps you to manage your network, monitor its performance, and ensure all your data is secure. Much of the troubleshooting that used to take place over the phone via tech support is now seamlessly accomplished via the app, saving precious time and sanity.
One of our favorite features was the ability to check Wi-Fi signals around the home with the app. It even lets you know when new devices connect to the network. Finally, an app that does what it says it will do!
Our Final Take on AT&T Internet
Our AT&T fiber internet has lived up to all of our hopes and expectations for this internet provider. While our download speed wasn't quite as advertised, it was still more than enough for what we needed. (The truth is, typical actual speeds often don't quite match advertised speeds with many providers.) We were a little wary of the fees, but found that we could avoid many of these with a few simple steps. Our installation experience was very positive, and the price for our plan was reasonable.
At the end of the day, if you want to cut the cord and AT&T internet is available in your area, it's a no-brainer. Check your local availability and find a great AT&T internet deal to get you streaming with the best of us.