This software will keep your drivers up and running, thus keeping you safe from common computer errors and hardware failure. Check all your drivers now in 3 easy steps:
If your printer is making a grinding noise when the printer is turned on or when it is printing, it can be caused by a carriage stall or a paper jam. However, there can be other reasons for this problem as reported by users.
Follow the steps in this article to fix printer making a grinding noise during printing.
Why is my printer making a grinding noise?
---
---
We've written extensively on printer noise issues. Check out these guides for more information.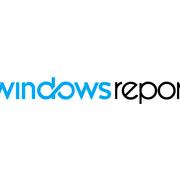 ---
---
RELATED STORIES YOU MAY LIKE:
Still having issues? Fix them with this tool:
Restoro has been downloaded by 0 readers this month.
This article covers:Topics: Was this page helpful?xStart a conversationcomments
Commenting as .Not you?
Copy link
Newsletter
March 24, 2022
KB5011543 fixes critical Bluetooth bug that caused BSOD on Windows 10
KB5011543 didn't just bring Search Highlights to Windows 10, it also fixed a critical Bluetooth bug that led to BSOD.Read MoreMarch 23, 2022
How to Show File Extensions in Windows 10 [DETAILED GUIDE]
If you want Windows 10 to show file extensions, enable them in File Explorer, try with Control Panel, or via Registry Editor.Read MoreMarch 23, 2022
Windows 10 users get Search Highlights through KB5011543
Microsoft has added the Search Highlights feature to Windows 10 through the latest optional cumulative update KB5011543.Read MoreMarch 22, 2022
Fix: BlueStacks engine won't start [FULL GUIDE]
Many users reported that BlueStacks engine won't start on their PC. That can be a big problem, but there are easy ways to fix it.Read MoreLoad More