Motorists with illegal tints on their car windows beware.
At the urging of Commissioner-designee Ray Martinez, the V.I. Police Department is launching a traffic-infraction initiative Sunday with the hope of seeing an uptick in firearm confiscations.
St. Croix Deputy Chief Uston Cornelius told The Daily News that "it doesn't matter if it's tint, failing to stop at a red light, passing on a double yellow line — it's everything."
While passenger and driver's side windows can be tinted, "the problem comes in with the level of tint on the windows," he said.
On the front windshield, no tint is allowed to five inches below the top of the glass.
Cornelius said most individuals who use dark tint do not go to an auto body shop to have it done, so may break rules they don't know about.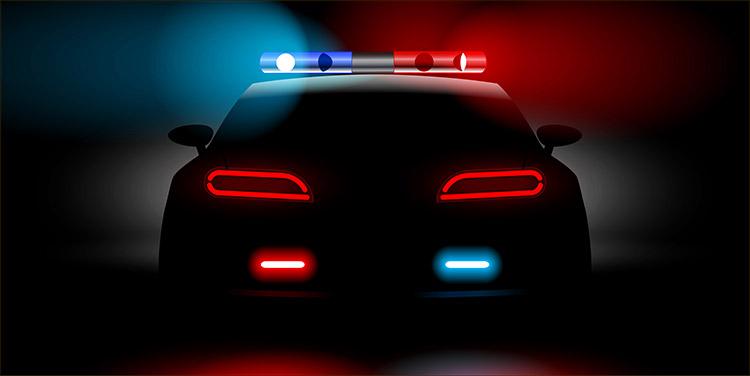 However, even if a shop installed the tint, if it is too dark it still comes "down to the owner of the vehicle," not the shop.
"If the officer issues a citation that individual will end up coming to court if they want to contest the ticket, or they can simply pay the citation and remove the tint to make the vehicle legal," Cornelius said.
Going after guns
Although the department will be focused on traffic violations and infractions, Martinez recently lamented a gunman's stray bullet killing 46-year-old Stacie Schjang inside her St. Croix home. During the Feb. 9 press briefing, Martinez praised the effectiveness of traffic stops getting illegal firearms off V.I. streets.
"Those very small violations that we have been issuing citations for have led to a number of firearm confiscations and the arrest of several young men," Martinez said at the time. "If you are out there and you continue to violate our local laws and federal laws … We are coming for you."
He said that police initiatives have focused on traffic violations such as failing to stop at a red light or stop sign, drivers not wearing seatbelts, children under age 5 without a restraint seat, and drivers on their phones, but that the department has been most successful with "going after window tint, window film or dark tint."
Cornelius told The Daily News that stops made by officers related to window tint have led to arrests and confiscations, and that it ensures the continued welfare of both the public and the police.
"As an officer you want to see what you are approaching, who you are approaching, how many people are in the vehicle. You want to see movements. It is a safety issue," the police chief said.
He added that the department gives out numerous citations a month, but with the launch of the initiative the public can expect to see an increase.