MASKED Singer fans were left shocked after the Skunk was revealed as singer Faith Evans while the Bull got a ticket to the finals.
Masked Singer's Group A's stars performed tonight on FOX, meaning Bull and Skunk strutted their stuff for fans.
On next week's show, Group B will have their chance to shine, with Banana Split and Queen of Hearts to perform.
The Grand Finale of Season 6 is then set to air on December 15.
Prior to last week's episode, Beach Ball, Hamster, Cupcake, Baby, Dalmatian, Pufferfish, Mother Nature, and Octopus had all been sent home.
Please read our Masked Singer finale live blog for the latest news and updates...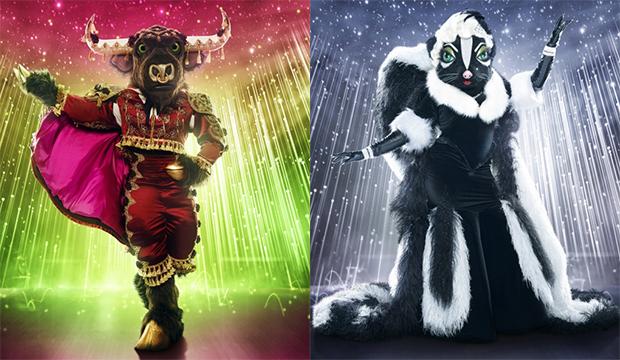 G. P. Rodriguez

WHO WAS ELIMINATED ON WEDNESDAY?

The Skunk was eliminated on the last Masked Singer episode, leaving the Bull to head to the finals.
G. P. Rodriguez

WHO WAS THE MALLARD?

The Mallard made it to episode ten of this season and fans nailed the man beneath the costume.

After his final song, Fly by Sugar Ray, he was unmasked as none other than Duck Dynasty's Willie Robertson.

Some of the judge's guesses included Billy Ray Cyrus, Kiefer Sutherland, Jack Osbourne, and John Rich.

Robertson said his costume was actually a wood duck, not a mallard, but he thought it would throw people off his trail.

After he was eliminated, Robertson said, "I was just hiding in plain sight, I guess."