Printing at home has lately become more of a necessity for many of us. Rather than getting our printers out every now and then, they have become almost as essential as laptops or TVs.
And our online survey of more than 6,000 Which? members in February suggests that calling printers 'popular' is an understatement – almost every member we asked (96%) has one.
But, even if you already have a printer, it doesn't necessarily mean it's the right model to meet your changing requirements – and what's more, it could be costing you more than it needs to.
In our tests, we assess how cost-effective each printer is in the long run – and there are some huge differences between printers.
Some models are extremely ink-efficient, which means you'll be spending less money on replacing cartridges. Others waste a huge amount of precious ink, sometimes before it even hits the page, and could cost you hundreds or even thousands over a few years.
While laser models tend to be more efficient than traditional inkjet printers, there is another, even more cost-effective genre: tank printers. They're pretty much guaranteed to be cheap to run, and can be even more economical than the best cartridge and laser printers.
Read our guide on the best cheap printers to buy and run, many of which are tank models.
What is a tank printer?
Tank printers are usually inkjet models but, unlike traditional inkjets, they don't use replaceable cartridges. Instead, there are small tanks that you refill with an ink bottle or kit. One refill bottle will often provide plenty of prints – cutting ink costs significantly.
Inkjet tank printers include:
There are also the Neverstop Lasers from HP, which are the first laser models to utilise cartridge-free technology.
If you're already sold on a tank printer, take a look at all those we've tested by heading over to our reviews and selecting the 'Refillable tank printer' filter. Or if you need a little more convincing, take a look at the hard facts in our table below. Figures are correct as of March 2021.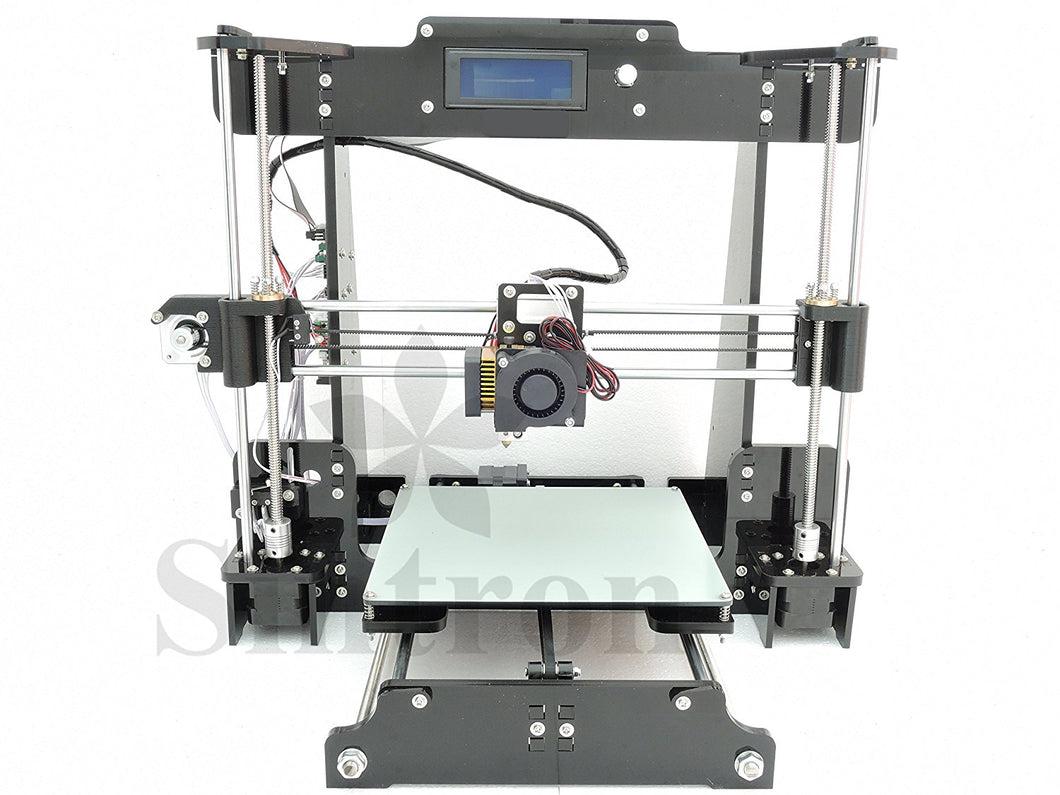 | | | | | |
| --- | --- | --- | --- | --- |
| | Average upfront cost | Average cost per 10 pages of black text | Average running cost per year* | Percentage of Best Buys |
| Tank printers | £274 | 3p | £2.28 | 32% |
| Laser printers | £182 | 27p | £20 | 55% |
| Inkjet printers | £124 | 44p | £96 | 14% |
This table shows how much you can save with a tank model. They're so economical that, while you may have to pay more upfront, based on typical running costs you could save enough over a couple of years to easily make up the difference in headline price between a tank and a traditional inkjet printer.
But deciding on a printer isn't just about how cheap it is to run – which is why not every tank printer is a Best Buy. In fact, as the table shows, only 32% of the tank printers we've tested are Best Buys compared with 55% of laser printers.
This is because our tests take into account a wide range of important factors, including (most crucially) print quality, but also ease of use, how well printers scan and copy, and what wireless and connectivity options there are.
Below, we've summarised key features of some of the latest printers we've tested – including two tank printers and one cartridge printer with a low upfront cost.
Find out about all the different types of printers, and which one is right for you, in our how to buy the best printer guide.
Epson EcoTank ET-2715, £229.99
At £229.99, this EcoTank is cheaper than average for a tank printer – although much pricier than most regular inkjet models.
It's an all-in-one, so you've got a scanner and copier for that price, too, and it works with the Epson iPrint app for mobile printing.
Read our Epson EcoTank ET-2715 review to see if it's a good buy or if there are better tank models available.
Epson EcoTank ET-2751, £349.99
Tank printers are often cheap to run, which may in part justify the high upfront cost of this EcoTank. It has a small colour display screen on the front and comes with an extra bottle of black ink included. If you want to print from your mobile, you can do so by using the Epson iPrint app.
However, if you're paying more than £300 for a new machine, it's going to have to deliver excellent print quality, too.
Find out if this model impressed us for both cost and quality in our full Epson EcoTank ET-2751 review.
HP Envy 6010, £60
The HP Envy 6010 is among the cheapest printers we've tested, at around £60. It seems a steal, especially as it can scan and copy as well as print in colour. It's compatible with Apple AirPrint, too, for wireless printing from an iOS device.
However, it lacks an automatic document feeder to make printing multi-page documents easier.
We know that inkjet printers can be very expensive to run. Find out if this one manages to keep costs down in our full HP Envy 6010 review.
---
*Based on typical home printing habits: 20 black text pages and 10 pages of graphics every month, turning the printer off between uses. This is an estimated cost based just on that scenario.