HP Australia's printer customers could be eligible for compensation after the vendor sold 220,000 printers without informing buyers that non-HP ink cartridges may not work in them.
The Australian Competition and Consumer Commission (ACCC) said that HP has agreed to a court-enforceable undertaking to compensate customers who were unable to use non-HP ink cartridges due to an undisclosed technology in its printers.
What prevented the cartridges from working was HP's technology dynamic security failure (DSF) designed to prevent non-HP ink cartridges from being used in HP printers.
The printers either came with the software or had it installed in a firmware update later.
"Consumers were not made aware of the restriction on using non-HP ink cartridges when buying the printer or downloading the firmware update, and were denied the choice to accept or reject it." ACCC deputy chair Michael Schaper said.
A spokesperson for HP said the vendor was pleased to have reached a settlement with the ACCC. The spokesperson said the DSF is used in select printers to protect the quality of the consumer experience from potential functionality risks that can be introduced using cartridges with cloned chips or modified or non-HP circuitry, to protect HP's intellectual property, and to reduce counterfeiting of HP supplies and warranty fraud.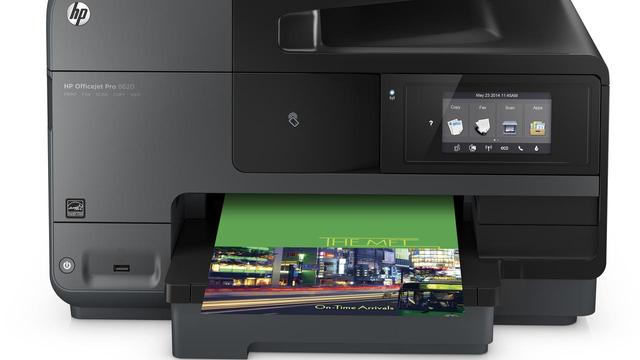 "HP Australia will continue using dynamic security in select printers in accordance with its settlement with the ACCC."
The vendor is offering consumers who were prevented from using a non-HP cartridge compensation of $50. According to the ACCC, more than 2,000 customers who used non-HP cartridges are likely to have been affected by the conduct, making total compensation for consumers over $100,000.
In September 2016, LD products, a US-based cartridge reseller published a statement claiming his "call centre was inundated with calls and emails from frustrated customers whose aftermarket ink cartridges were no longer working with certain HP printers".
Later in the month the vendor apologised to customers confirming the release of a firmware update to reverse the block.
"As a remedy for the small number of affected customers, we will issue an optional firmware update that will remove the dynamic security feature," HP chief operating officer Jon Flaxman said in a blog post. "We expect the update to be ready within two weeks."
From now on, HP will have to make it clear on its packaging and at point of sale where printers contain the DSF technology and that it is designed to prevent the use of non-HP ink cartridges.
Affected models are:
Read More:
Or
Sign up to gain exclusive access to email subscriptions, event invitations, competitions, giveaways, and much more.
Membership is free, and your security and privacy remain protected. View our privacy policy before signing up.
Error: Please check your email address.