123inkt, a Dutch reseller of printer ink cartridges, has accused HP of intentionally sabotaging non-HP ink cartridges via a failure date, pre-programmed in the firmware of some HP laser ink printers.
According to the Dutch company, thousands of HP printers that were using non-HP ink cartridges started displaying an error on September 13, 2016, that read: "Cartridge Problem. The following ink cartridges appear to be missing or damaged. Replace the cartridges and resume printing."
The company says that it carried out intensive tests to discover the cause of this error. Printing experts at the Dutch company said that only HP printers seem to be affected, and only those using private label ink cartridges, like the ones sold by the Dutch company.
Further tests revealed that all the HP printers started showing the error on the same day, and that printers around the world were affected, not just the Netherlands.
123inkt.nl feels HP blaming the issue on a firmware update is Misleading.
123inkt says it contacted HP asking for details on the error, but they received an initial response from the company saying that HP staffers didn't know the source of the error. A day later, an HP spokesperson told 123inkt that a firmware update was to blame for all non-functional private label cartridges.
Wanting to take a look at what the firmware update introduced in order to create a workaround, 123inkt discovered that that there was no firmware update. In fact, the last firmware update for all affected models was in March 2016.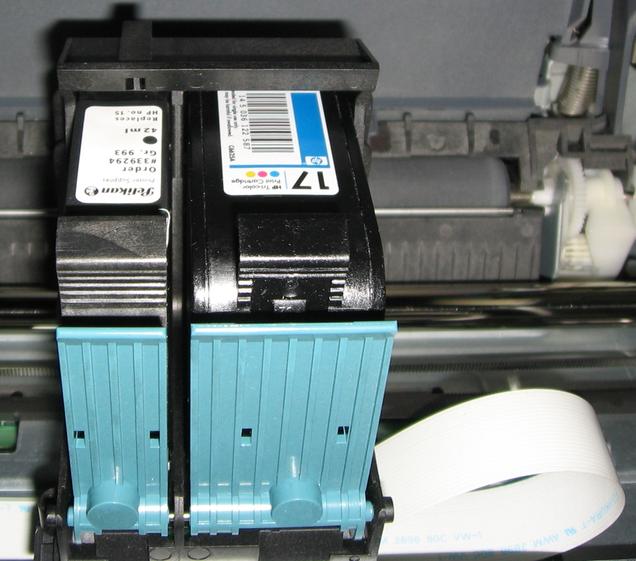 Furthermore, HP printers that were not connected to the Internet and couldn't have had received the update also showed the same error.
The only viable conclusion that the Dutch company could come up to is that HP included a failure date in its printer firmware that triggered the error for all non-HP ink cartridges starting with September 13.
Following intense media coverage, and numerous complaints on its support forums, HP issued a statement via Dutch TV station NOS.
HP: The failure point is there to protect innovation and intellectual property
The company said that its recent printer models are intentionally designed to work with cartridges that use an HP security chip. The company says that this chip ensures the security of data transfers between the printer and the cartridge, and is also there to "protect innovation and intellectual property."
The list of affected HP printers, according to 123inkt is:
HP also says that other models are also affected: "This impacts only cartridges compatible with OfficeJet, OfficeJet Pro and OfficeJet Pro X print cartridges with a non-HP security chip with HP product numbers 934/935, 950/951 and 970/971."
Companies use private label ink cartridges due to their smaller costs, after the original HP cartridges malfunction. While HP is allowed to design their products as they see fit, unless there's a warning in the product's terms of service, HP might face serious legal repercussion's from the EU's strict customer protection agencies.
Currently, the only way to go around this error is to downgrade the printer's firmware to a version released in 2014, which according to 123inkt, does not include the pre-programmed failure date for non-HP cartridges.
Hundreds of HP printer models vulnerable to remote code execution
HP patches 16 UEFI firmware bugs allowing stealthy malware infections