This software will repair common computer errors, protect you from file loss, malware, hardware failure and optimize your PC for maximum performance. Fix PC issues and remove viruses now in 3 easy steps:
Epson printers are listed among the top economical printers out there, which is reason enough for you to choose one of these models for yourself.
On the other hand, Epson printers also encounter many issues. When it comes to printing, some of the most common issues are printing blank pages, or not printing when connected wirelessly, or even not printing after changing the ink tonner.
In this article we'll be looking at some basic troubleshooting steps hoping to get your printer up and running again.
Before setting off, see if your printer displays an error message. Sometimes, these are clear enough to figure out what's wrong. If otherwise, keep reading to find a solution.
---
How do I get my Epson printer to print?
---
Alternatively, uncheck the Let Windows manage my default printer box, to allow the system to use your most recent printer.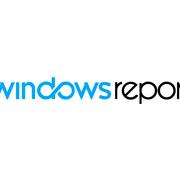 ---
Out of date drivers may also cause this issue, so follow these steps to update yours from Windows settings:
Alternatively, you can use automatic updater software. Such tools are specifically created to eliminate the hassle of frequently checking and updating your drivers manually.
DriverFix is a solid updater that is very easy to use and is reported to always match your hardware with its corresponding driver version, removing the errors that may appear if you install faulty drivers.
To update your drivers with DriverFix, download and install the app, run the DF scanner, select what drivers you want to update, and follow the prompts that come with each step. You can set up the software to do regular scans and updates and let it work in the background as you take care of other tasks.
Here, you can see whether you should replace any of the cartridges with a new one. Sometimes, old cartridges can cause issues. It's recommended to replace them with new ones.
Always make sure that the cartridges are set correctly into the tray.
Additionally, check that the cartridges, especially the black one, are clogged. You can de-clog them using a pin.
---
Your printer still won't recognize the ink cartridge? Try these solutions
---
---
At least one of these steps should help you solve the printing issues with the Epson printer. If you have any additional solution, please level us a comment in the dedicated section below.
---
Still having issues? Fix them with this tool:
Restoro has been downloaded by 0 readers this month.
Frequently Asked Questions
This article covers:Topics: Was this page helpful?xThere are 7 commentsadd yours

Commenting as .Not you?

Copy link
Newsletter