This stand fits any laptop from 10" to 15.6" and can be easily disassembled into three parts for easy transportation.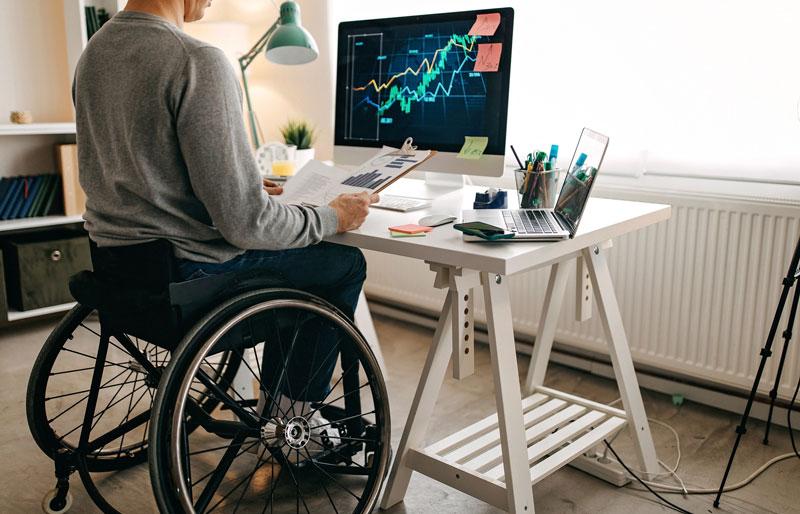 Promising review:"This has helped my neck pain and workflow.I'm used to working in an office with monitors and this made a big difference in my work from home experience by putting my screen at a comfortable eye level.The material is good quality, feels sturdy, and was simple to assemble. It comes in three pieces and is intuitive to put together without looking at directions.There are pads on the top to keep your laptop from sliding.I'm using it with a 15-inch laptop and it's a good fit. I did get a wireless keyboard to use with it, which I would recommend. If you were to try to type on your laptop keyboard with this, it would be uncomfortable. I bought it for the ergonomics, but as a bonus, I am liking how it helps me keep my desk organized with the extra space beneath. Great product!" —M
Get it from Amazon for $25.99+ (available in four colors).